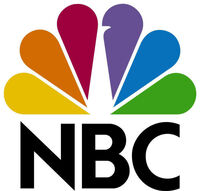 The National Broadcasting Company (NBC) is an American broadcast television network that airs popular scripted series including critically acclaimed comedies like Emmy winners The Office, starring Steve Carell, and 30 Rock, starring Alec Baldwin and Tina Fey.

NBC Entertainment develops and schedules programming for the network's primetime, late-night, and daytime schedules. NBC's quality programs and balanced lineup have earned the network critical acclaim, numerous awards, and ratings success. The network has earned more Emmy Awards than any network in television history.

Veteran, award-winning dramas on NBC include the Law & Order brand, Heroes, and Chuck. Unscripted series for NBC include the hits The Biggest Loser, Celebrity Apprentice, and America's Got Talent. NBC's late-night story is highlighted by The Tonight Show with Jay Leno, Late Night with Jimmy Fallon, Last Call with Carson Daly, and Saturday Night Live. NBC Daytime's Days of Our Lives consistently finishes among daytime's top programs in the valuable women 18-34 category. Saturday mornings the network broadcasts Qubo on NBC, a three-hour block that features fun, entertaining, and educational programming for kids, including the award-winning, 3-D animated series Veggie Tales.

It is owned by NBC Universal. The headquarters is located at 30 Rockefeller Plaza, Floor 21, New York, NY 10112.
Time: Mondays at 9:00 pm Eastern and 8:00pm Central
Dubbed: No
For airdates of The Event in the US and other countries, see Airdates.
External links
Edit